Hardscape
Hardscape consists of the non-living elements of landscaping, such as a brick patio, a stone wall, or a wood arbor. It is one of the two major subcategories of landscaping, the other being softscape.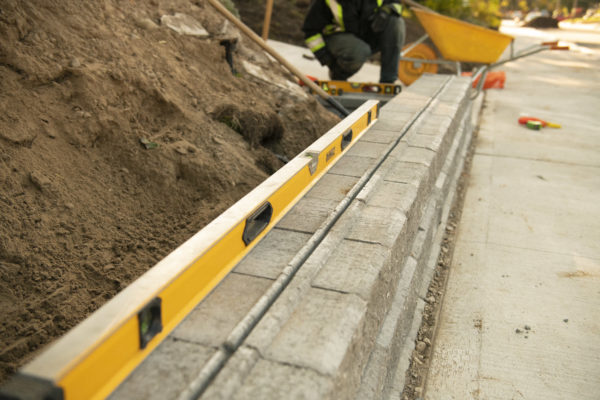 There are so many ways to use hardscape elements to enhance your property:
Stone retaining walls – create planting areas or convert a slope to flat yard space.
Concrete patios – the classic low-maintenance and versatile patio option.
Interlock stone patios – a more upscale and natural look than concrete.
Flagstone patios – the low-cost option for natural stone outdoor flooring.
Stone walkways – ideal for garden paths.Gravel paths have a "softer" alternative to brick, concrete, or solid stone.
Stone landscape steps – stone slabs that make beautiful outdoor steps.
Wooden fences – use the most versatile fence (and hardscaping) material—wood.
Wooden decks – also hardscaping, just like patios.
Wooden arbors or gazebos – enhance a landscape while providing shade.
Pergolas – arbor-like structures attached to the house or other building.
Common examples of hardscape materials include concrete, brick, stone, wood, and metal. Hardscape, or hardscaping, can also include water features, like ponds and fountains.
We are your one stop provider of a wide variety of landscaping services for both residential and commercial properties.